Trip Design

Rent a Villa in Italy - we do more. We design a vacation just for you.
Design your own trip or let us help you design just the right holiday for you. We have some great ideas:
Italy means something different to everyone, villas, cypress lined roads, fountains on a piazza, golden Renaissance towns, sipping wine with friends, riding bikes, a cooking class in home, driving a Ferrari, gondolas on a canal, just simply enjoying the infinity edge pool, the beautiful surroundings of your home in Italy.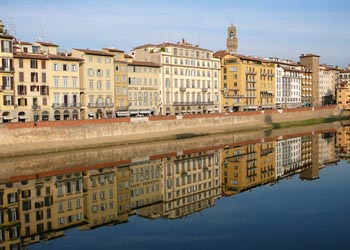 Dreams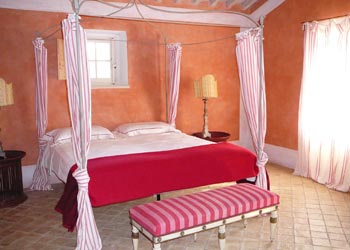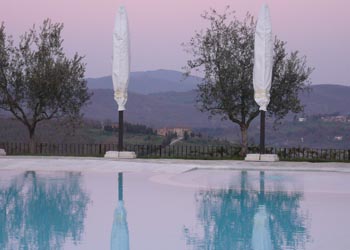 Florence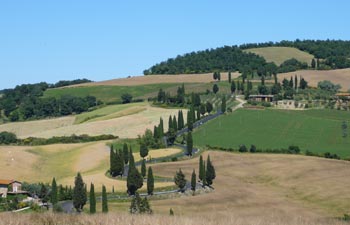 Simply Italy - First Time: Fly into Rome, spend 3/4 days in Rome - we have some lovely apartments in the historic centre of Rome or perhaps a lovely hotel ( we have a few special places we work with), then one week to rent a Villa in Tuscany, and then either return home from Rome, or go on to Venice and enjoy a few days in an apartment or in a wonderful hotel. ( some wonderful special places in Venice)
Wines of Italy: We are planning a number of very interesting programs for wine lovers, whether you are a 'just love to drink wine and want to know more person' or whether you are at a sommelier level. We are working with some wonderful people in the Piedmonte and in Tuscany to open doors into wineries for all passions. We work with very high end, vineyards that rarely open to the public, medium sized wellknown vintners of Chianti, Montalcino and Montepulciano, speciality Piedmont wineries producing Barollo, Barberesco, and more. We are working with young new vintners interested in reducing their environmental impact ensuring a 'green' operation with wonderful organic wines. We are just finalizing details so please contact us if you are interested in more information.
Food and Wine Week
Harvest time in Tuscany & Umbria – cooking and food - a week
Under the Tuscan Sun
This is typically a plan for a group – put together a group of girl friends, cooking enthusiasts, someone who simply wants to experience authentic Italy, but we can also tailor it for two …email us
We meet in Cortona, the town made famous by Frances Mayes in her book Under the Tuscan Sun, from here we travel to a beautifully restored 17th century farmhouse with spectacular views over Umbria and Tuscany.
At lunch we are introduced to selected foods from this region of farms and forests. After an optional country walk, we'll taste some of the best local wines on the terrace at sunset. Dinner will be prepared by our local cooks, followed by roasted chestnuts and vinsanto around the blazing hearth.
Every day we have a unique food related activity planned, from visiting the local food festivals – "sagre" for chestnuts, olive oil, truffles, whatever is seasonal, of course tasting and trying is a main part of these activities. The local people transform the town's wine cellars into tiny shops, or decorate the streets and market squares, selling locally-made delicacies and the new wine, or new olive oil.We incorporate some of the special sites of the region – the paintings of Fra Angelico, the ceramics of Deruta, The little Umbrian town is full of shops were you can see painters working at their craft, and we will introduce you to some of the masters.
Wear your walking shoes! In the morning we visit the ancient hillside town of Gubbio and its weekly farmer's market.
On another day – we will visit the well known and lovely wine towns of southern Tuscany: Montepulciano, home of Vino Nobile, and Montalcino, of Brunello fame. We'll also check out the ideal Renaissance town of Pienza, in recent times famous for its pecorino cheese, textiles and iron work. We'll lunch at a country osteria near Sant'Antimo, an exquisite Romanesque church of French design, (where the monks still pray by chanting) reputed to have been founded by Charlemagne.
Every night a memorable meal, prepared onsite by our local chef or Tuscan Mamma
Last day - Buon Viaggio! We depart carrying with us fond memories of our unforgettable week in Italy's heartland.