Trip Design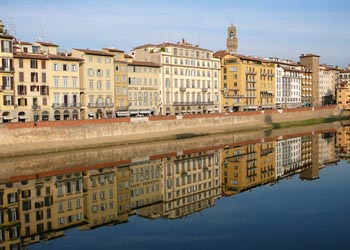 Trip Design – on this page we offer you ideas and suggestions to allow you to Design just the right trip for you...

In the first part we offer some great ideas that you may want to adapt and adopt – and in the rest, information and ideas that you can use, so that together with personal input from our experts we can plan just the right trip for you.
Rent a Villa in Italy - we do more. We design a vacation just for you.
Design your own trip or let us help you design just the right holiday for you. We have some great ideas: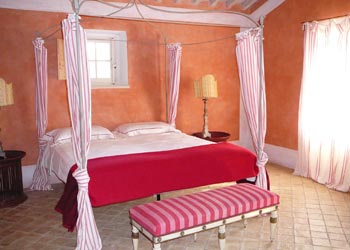 Italy means something different to everyone, villas, cypress lined roads, fountains on a piazza, golden Renaissance towns, sipping wine with friends, riding bikes, a cooking class in home, driving a Ferrari, gondolas on a canal, just simply enjoying the infinity edge pool, the beautiful surroundings of your home in Italy.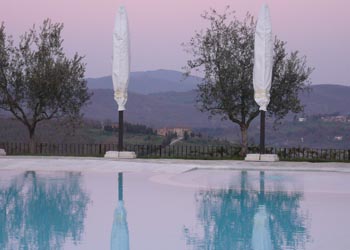 Simply Italy - First Time: Fly into Rome, spend 3/4 days in Rome - we have some lovely apartments in the historic centre of Rome or perhaps a lovely hotel ( we have a few special places we work with), then one week to rent a Villa in Tuscany, and then either return home from Rome, or go on to Venice and enjoy a few days in an apartment or in a wonderful hotel. ( some wonderful special places in Venice)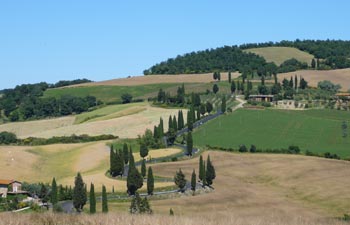 Wines of Italy: We are planning a number of very interesting programs for wine lovers, whether you are a 'just love to drink wine and want to know more person' or whether you are at a sommelier level. We are working with some wonderful people in the Piedmonte and in Tuscany to open doors into wineries for all passions. We work with very high end, vineyards that rarely open to the public, medium sized wellknown vintners of Chianti, Montalcino and Montepulciano, speciality Piedmont wineries producing Barollo, Barberesco, and more. We are working with young new vintners interested in reducing their environmental impact ensuring a 'green' operation with wonderful organic wines. We are just finalizing details so please contact us if you are interested in more information.
Tuscany - the most famous part of Italy – it is not just one area – but many different regions, that all offer something unique – you may visit all of them or just stay in one – to help you get an overview – and to help you perhaps decide where you want to be, take a look....
Lucca area - is a beautiful walled town, the vegetation is lush – nearly southern Mediterranean with banana trees and palm trees – as well as all sorts of beautiful large trees – there are some very famous gardens in this area – only about 30 min to the sea - day trip to Cinque Terre possible;

Chianti area of Tuscany - a lovely area just 30 min south of Florence – known for its wines – and vineyards – winding roads, small hill towns – picturesque corners and views – most properties are within 30 – 45 min of Florence – there are many lovely little towns in this area, of course many of the well known wine producers, as well as many lovely restaurants, trattorias... And so much more

Cortona - The area around Cortona – made famous by the book "under the Tuscan Sun" by Frances Mayes a charming hill town – lovely setting – you can easily see the major towns from here – Montepulciano –famous for its wines – is only 25 minutes – Assisi – the beautiful hill town – where St Francis of Assisi – started his missions - ( the lovely cathedral with the Giotto frescos ) - is just under an hour, there is a train station close by from where you can catch a direct train into Florence ( 1.15 hrs) - right into the centre of Florence, no parking/traffic hassles –

Southern Tuscany – the beautiful area south of Siena – includes Montepulciano, Montalcino ( Brunello wines), Pienza, the winding roads and rolling hills of the Val 'd'Orcia; here you find the winding cypress lined roads, and hilltop villas, the thermal spas and Abbey's where the monks still pray by chanting.
Piedmont wine area: Barolo, Barbaresco and more… are you interested in a "new" area of Italy? Love wines and good food, this lovely region is for you, this year we have put together a few very special itineraries:Typically we will add this to your journey through Italy, perhaps after a villa stay in Tuscany, or enroute... if for example you are arriving or leaving from Venice, we suggest take 3 - 5 days to do this visit. We can tailor it for couples, small groups and families with children.
Take a look:
Insider's Piedmont: wine, food and mediaeval villages:
Visit the Piedmont as you have never seen it – with our local host. Annalisa is a true insider, not only will she show you the hidden gems of this interesting region, the little villages, the mediaeval castles, the fantastic views, but she has amazing connections into the local wine industry – so whether you are someone who simply enjoys wines or an advanced expert – we offer something for everyone.
Our itineraries include several nights accommodation (personalized to your needs and budget level) plus one full day with Annalisa – wine and/or food tasting, some wonderful meals, and a chance to see this region as never before. Each itinerary is developed together with you, to offer the exact experiences you hope for, whether you like wines, food, fast cars, art, castles, villages and more… Call us for details and pricing.